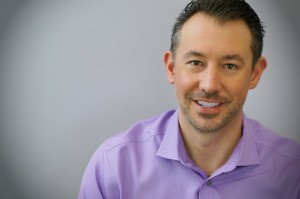 Jason Sanseverino – Negotiator/ Supervisor  (Jason@myclosing.com or 877-299-0251)
With almost 20 years in the real estate industry, Jason has worked as a Realtor, Real Estate Developer and Investor and specialized in short sale listings during his time as an agent. Utilizing that experience as well as his in-depth knowledge of Real Estate Finance and Risk Management, Jason leads and mentors our team. Jason's enthusiasm and passion for Real Estate is evident in his work. He is dedicated to the success of every file and strives to exceed our clients' expectations. He is a proud member of the MYclosing team!
Paul M Rudewicz   - Short Sale Negotiator  (Paul@myclosing.com or 877-299-0251)
Paul has over 15 years of customer service and call center experience, which allows him to relate easily to the banks he interacts with daily as a negotiator. He was fairly new to the short sale world when he came to us but has gained a wealth of knowledge in the short sale industry in the few years he has been with MYclosing, LLC. Paul has a great ability to use his knowledge and experience to his advantage when working with the banks and negotiating the best deals for our clients.
He has a degree in Animation and is an aspiring animator, freelance artist and an avid Star Wars enthusiast.
Daniel Heisey - Short Sale Processor  - (Dan@myclosing.com or 877-299-0251)
Dan brings over 25 years of management and customer service experience to MYclosing, LLC. Dan has a very keen eye and is extremely attentive to details which makes him the perfect person for our Processing position. As our Processor, Dan reviews all the documents we receive prior to submitting them to the banks and he is a fantastic resource for our agents and homeowners who have questions regarding what is needed.
Dan is also an avid Star Wars enthusiast and enjoys traveling to conventions and events.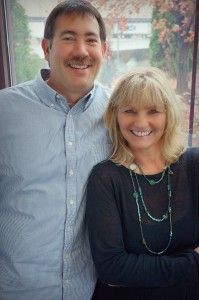 Chad and Denise Gelsinger - Owners of MYclosing, LLC  (Chad@myclosing.com or 717-460-7001)  (Denise@myclosing.com or 717-395-7516)
Chad and Denise started MYclosing, LLC after realizing there was a need for an honest and professional company to help alleviate some of the stresses of short sales from both the Real Estate Agents and the Homeowners.  Both Chad and Denise have extensive experience in the Real Estate Industry ranging from Real Estate Investment to owning and operating a successful Title Company. They both are very passionate about helping homeowners through one of their greatest times of need and preparing them for a brighter future.
They currently own and operate 3 businesses in all and while that does not allow for much down time, when they are able to take some time off, they choose to spend it with their family and friends.